I am NOT a cook, chef or foodie, but I do make an amazing Greek salad. Since I'm often asked for my recipe, I thought I'd share. The beauty of this salad is that it's incredibly DELICIOUS, EASY TO PREPARE, and HEALTHY—and, you can use just some of the vegetables (and feta) or all of them. I make it with whatever of these vegetables I have around the house. The key is in the details.
Ingredients:
Cucumbers – The small Persian ones. They are much crispier. Keep the peel on! Just wash them and cut them into little nickel-size rounds. I promise the peel is not bitter and it adds extra crispiness and fiber.
Tomatoes – Small Cherry tomatoes. They are sturdier than larger tomatoes and I think they have more flavor.
Red Onion – If you REALLY like onion taste cut bigger chunks, if not…. smaller.
Feta – Crumbled Feta so the Feta-ness gets tossed in the dressing.
Bell Pepper – Red, Orange or Green – your choice.
Extra Virgin Olive Oil – It's light in flavor and allows the flavor of the vegetables to come through.
Red Wine Vinegar – NOT Balsamic.
Garlic Salt – NOT garlic powder.
Pepper
Directions:
Toss and Enjoy ~ To your health!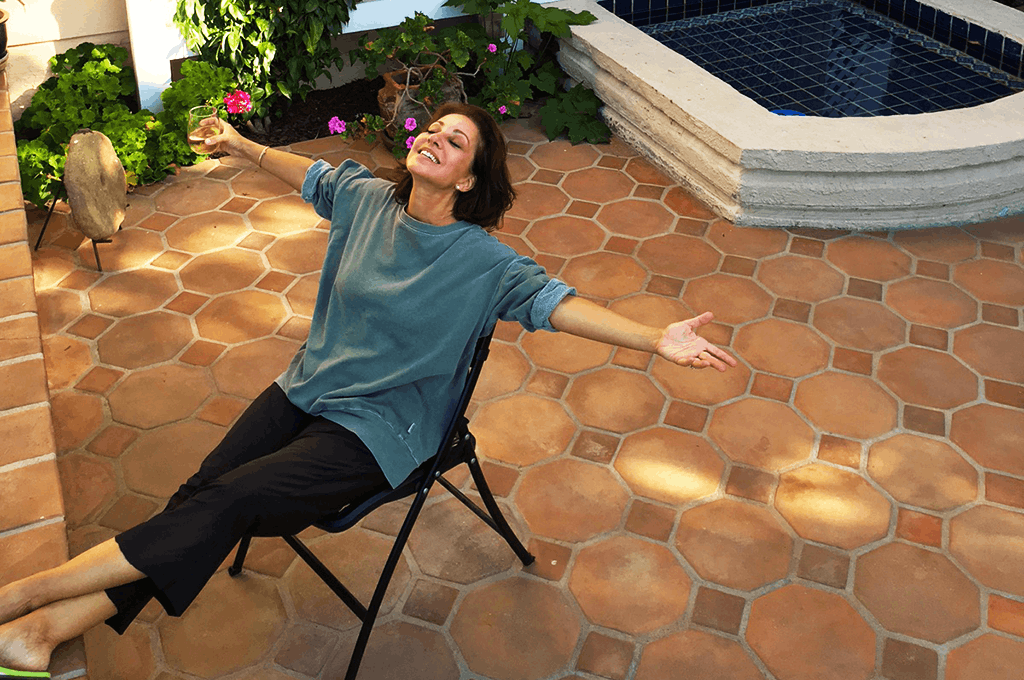 Note: Best served in a relaxing outdoor area where you can be surrounded by Mother Earth, with a nice glass of wine, fresh french baguette, and some Kalamate olives (those are the kind the restaurants serve in Greek salad… and Kalamata is also where my family is from =)